Our History
We AMS Co. Natural Stone , supporting by his quarry & manufacture from out of Australia.
BTA is one of Australia's leading importers and wholesalers of natural stone tiles & slabs . Since 1999, BTA has won his reputation for unique service and attention to his customers.
BTA Marble , travertine & limestone are recognized by prominent architects, builders and tillers in Sydney, as specialists in unique Marble, Travertine and Limestone Tiles.
Tailor made orders can also be accepted to provide at earliest time & notice.

Mr.Rahim Alijani
Policy Maker
info@australiamarblestone.com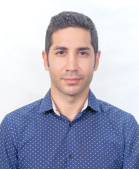 Mr.Hamid Saeidi
Adress
Bent street Neutral bay 2089
Sydney Office
Cell: 0415 177 167
ausales@Australiamarblestone.com